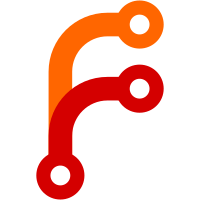 Bram Matthys
2 changed files with 5 additions and 3 deletions
Changes
@ -462,3 +462,5 @@

hardly ever seen (unless you have +s +j set). For example a bad link::bind-ip only caused

"Couldn't connect to xxxxxx" without any meaningful error message. Additionally, errors

sent to report_baderror() are now logged.

- Win32 installer: Apparently 'install as a service' was still not the default, reported

by fez (#0002191, #0002189).



@ -33,9 +33,9 @@ OutputDir=../../

Name: "desktopicon"; Description: "Create a &desktop icon"; GroupDescription: "Additional icons:"

Name: "quicklaunchicon"; Description: "Create a &Quick Launch icon"; GroupDescription: "Additional icons:"; Flags: unchecked

Name: "installservice"; Description: "Install as a &service (not for beginners)"; GroupDescription: "Service support:"; Flags: unchecked; MinVersion: 0,4.0

Name: "installservice/startboot"; Description: "S&tart UnrealIRCd when Windows starts"; GroupDescription: "Service support:"; MinVersion: 0,4.0; Flags: exclusive

Name: "installservice/startdemand"; Description: "Start UnrealIRCd on &request"; GroupDescription: "Service support:"; MinVersion: 0,4.0; Flags: exclusive

Name: "installservice/crashrestart"; Description: "Restart UnrealIRCd if it &crashes"; GroupDescription: "Service support:"; MinVersion: 0,5.0;

Name: "installservice/startboot"; Description: "S&tart UnrealIRCd when Windows starts"; GroupDescription: "Service support:"; MinVersion: 0,4.0; Flags: exclusive

unchecked

Name: "installservice/startdemand"; Description: "Start UnrealIRCd on &request"; GroupDescription: "Service support:"; MinVersion: 0,4.0; Flags: exclusive

unchecked

Name: "installservice/crashrestart"; Description: "Restart UnrealIRCd if it &crashes"; GroupDescription: "Service support:";

Flags: unchecked;

MinVersion: 0,5.0;

#ifdef USE_SSL

Name: "makecert"; Description: "&Create certificate"; GroupDescription: "SSL options:";

Name: "enccert"; Description: "&Encrypt certificate"; GroupDescription: "SSL options:"; Flags: unchecked;